Events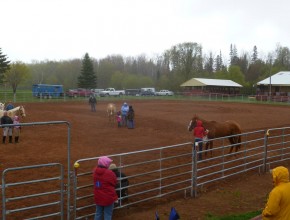 2016 Dates
This is not a final list.
There may be some additional clinics, trail rides or other events.
February 20th – Tack Swap and Craft Sale – L'Anse American Legion
April Trail Ride (date & location to be determined)
May 7th – Horsemanship Clinic, 9:00 a.m. w/Jack & Susan Kujansuu
May 13th – Jumping Clinic, 6:00 p.m.
May 21st – Hairball Pleasure Horse Show, judge: Dawn Brandow
June 4th – Pleasure Horse Show, judge: Jack Kujansuu
June 11th – Game Show (Fair Benefit)
July 30th – Game Show
August 13th – Baraga County Fair Fun Show (participants do not earn points toward year end awards, date is tentative until the fair's schedule is finalized)
August 27th – Robyn Blough Memorial Pleasure Horse Show, judge: TBD
September 10th – Doreen Passuello Memorial Game Show
September Trail Ride (date and location to be determined)